Who is Mr Festival?
"My names are Oyetunde Olutayo Adebanjo, I'm from Ogun state of Ijebu North L.G.A and have been baking for over twenty years now and I enjoy what I do to the satisfactory of my customers, I was born in the bakery and I'm proud to do what I do as a professional baker…"
As of parents influence on career choice, He confirmed his parents wanted something different. "At first my parents wanted me to become a welder but later supported me when I opposed to be a baker"
How did you come about the brand name Festival Bread?
It was coined out from the town named Festac, It feels great to own a bakery in the Festac Town Community.
Do you have plans for product exhibition in Festac?
Yes , I do and hope to do so by December by God's grace. Although we intend to launch our pastries product then.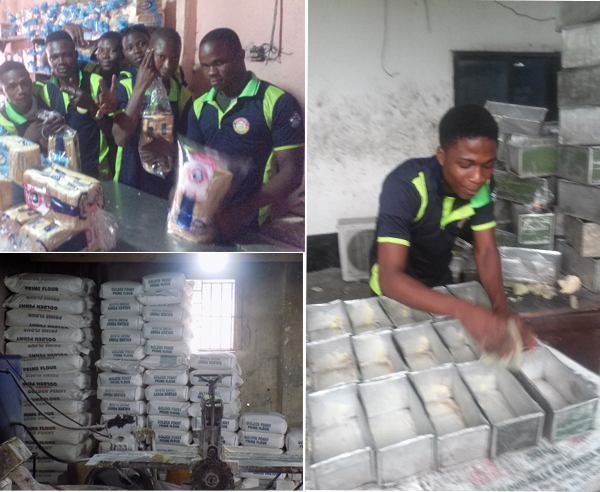 How do you cope with business Challenges?
My methodology over the years which has really worked for me is to : Accept Responsibilities- As in take it as it comes, Adapt to the situation and Look for possible solutions.
On role of youth empowerment in the community? Mr Festival informed us that his company trains youths in the bakery business  " We believe so much in youth empowerment because we know they are the leaders of now. Our phone line (08033837951) is open for youths, interns and Industrial Attachment (IT) student interested in the bakery business." 
One Last note for youths in the community?
"Self awareness and working up towards a goal are key success indicators to be a successful entrepreneur."
*** You a Festac Entrepreneur and would like to be profiled? Send an email to interviews@festactown.com.ng OR Call Seun on 07064464199****