FTC BUILDERS – LEADS COLLEGE JOINS THE FIGHT AGAINST CANCER
The world cancer day event themed #WECANICAN was marked with the students of Leads College Satellite Town. The project initiated by the Festac Town Community Builders was meant to advocate awareness to students on cancer. The students designed chart-boards to  aid the awareness against cancer after which a video on how cancerous cells works was shown to student followed by a question and answer session.
The talking hands activity by students of leads College
Students studying the breast cancer check diagram
Primary school students supporting the movement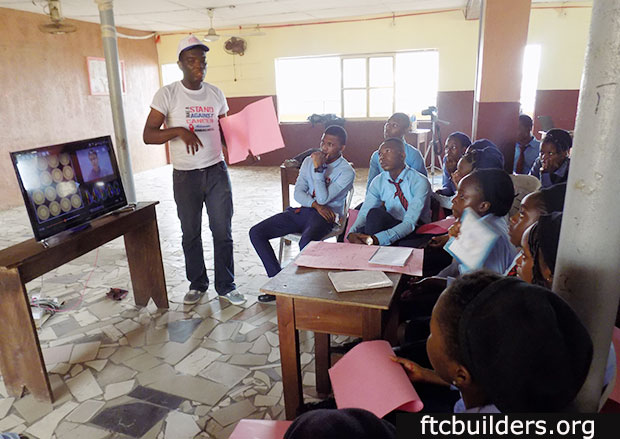 Students watching clip on cancer cells.