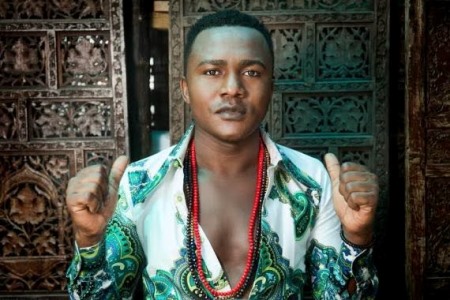 | | |
| --- | --- |
| Home Town | |
| Record label | |
| Current Location | |
Biography
Wale Adepoju a.k.a W4 is a Native of Osun State. Born in Oshogbo on April 20. Attended Command day Secondary School Ojo, where he attained his 'O' level which also is the genesis of his career
Passing through all this, he also did back-up vocals, collabos and song writing and co-writing for several Artistes. W4 has worked with a lot of Artistes like; 2face, Sound Sultan, Rugged Man, Timaya, Tinny from Ghana, 9ice, Spyda Man, amongst others.
He became a professional Artiste in the year 2005 when he released his first single (Temperature) from his debut Album (Temperature) with hits like Temperature, Solo, Too Kpokpos, lover Love, Am in love and Amen, which was released under Hypodrum Records.
His brand of music is R & B mix with Afro and his niche is his tone and word slang that he infuses into his delivery .
As a young Artiste, W4's motive is to influence the world positively with his brand of music, through inspiration from God.
The name W4 means's the letter W for Wale and the figure 4 for the 4 letters that makes up Wale.
Presently, he's working on his sophomore (Second Album) and has a new single titled" "Kontrol" with a video shot by capital dreams which is enjoying massive airplay both locally and internationally
The second album which will b titled W4 Mr Wonda will showcase is re-branding frmw4 to W4 Mr Wonda which is his new dresscode,new act and the infusioni of afro into his r and b.all this put together makes W4 Mr Wonda
W4 does not believe in rushing or forcing things in life because He believes what is meant to be will surely be. Amen
WAGBA!!!
W4 Adewale Adepoju a.k.a W4, ventured into music scene in 2005 after he released his debut album "Temperature".
My name is Adewale Adepoju, I am from Osun State, from a family of four, I started appearing in the music scene in 2005 with my debut album "Temperature". In JSS 2, I indicated my love for music and in 2004, I took the bold step and I thank God today for my decision. The content and my sense of uniqueness in my debut album have taken me to the level I am today and I give a lot of respect to my fans because they are the ones that made me what I am today. I am trying to make 'Mr. Wonder', a more anticipated album so as to appreciate the love they have for me.
On the other hand, I was working on re-packaging myself, changing from W4 to W4 (Mr. Wonder) and when you are talking about wonder, you talk about change in everything, because wonder is what everybody wishes and desires. I am really transforming myself to Mr. Wonder.
 I am transforming myself from W4 to W4 Mr. Wonder, 'Mr. Wonder' is the title of my next album. I have now standardized myself, I am just trying to exhibit it in this new album (Mr. Wonder), my next album will be showing the unique part of me, replicating some cultures from Fela Anikulapo Kuti (The Great One); it's a different thing entirely, Mr. Wonder is made up of vocal, lyrics, rhymes, new messages and good music. In the album, I have J-Sleek, Filso production, Spanky, Jiggy Jag and a whole lot of young talented producers.
Yes, the album would be released after my new video, Kontrol. I recently dropped new three singles- 'Kontrol',' Do Something' and 'Sexy Swagger', they are all great tracks, these tracks will be a preface for the album.
Firstly, God Almighty, and also to my former label record (Hypodrum music); when I recorded my debut album, 'Temperature', they stood solidly behind me. My story will not be complete without Hypertek Music, Baron squad (Basket Mouth), Naija Ninja (Sound Sultan), OJB, My Tunes from Brooklyn, Kennis Music and most importantly, my fans. It's been wonderful having great people behind me