FESTAC LEGEND – SOLID STAR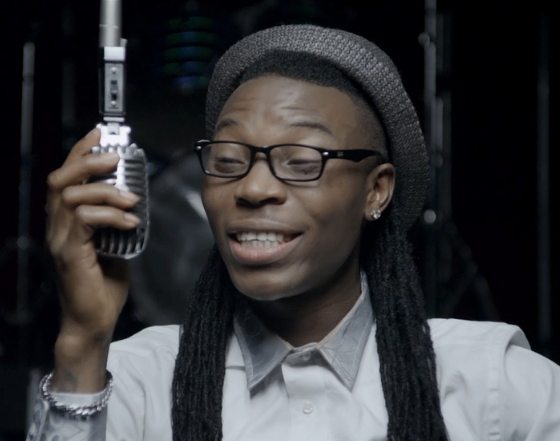 DATE OF BIRTH: 8 November 1988

MARITAL STATUS: Single

OCCUPATION: Hip hop, R&B, dancehall, afro-pop singer, producer

EARLY LIFE AND BACKGROUND

Solidstar hails from the Isoko minority ethnic group in Delta State, Nigeria, Specifically, his village is Aviara in Isoko South local government area of the state. He was born and bred in Ajegunle, but presently resides in Festac Town, Lagos. Solidstar is a RNB singer who started singing and playing instruments,such as drums at the age of eight in his church choir and took to singing professionally in 2004.

He attended Goriola Primary and Oshodi Secondary School, Tolu Complex, Olodi Apapa for both his primary and secondary school education but could not further his education due to funds – all of which turned around as fortune for him when he decided to focus on his musical talent.
The singer himself always say and believes he is a born in and for the ghetto.

Solidstar sings in English, Pidgin Englishand other Nigerian languages.
SolidStar has previously mentioned 2face as a mentor and has also cited artistes like R. Kelly and Kelvin Little as having had a strong influence on his personality and music. He claims to also be inspired by God to write inspirational songs and is especially grateful to the African Queen crooner for all his contributions and fatherly advice being a senior colleague in the music industry.

The songwriter believes that 'the greatest songs tell the best stories and come straight from the heart to heal the people who listen.' This has affected him and thus shaped his distinct style. He calls his brand of music afro-pop.
Solidstar got officially signed onto Achievas Entertainment Co Nig. Ltd ., based in Festac Town for a period of three years to produce two albums.

CAREER AND LIFE

The young talented singer explained in an interview how he started his music career and how he was discovered, in his own words read below:
"I started music officially in 2008, I was doing the Ajegunle style of music, I recorded like 2 songs that I was performing at carnivals and street shows because it was the only way I could promote myself then, and I met Ossy Achievas, the guy that signed me from one of the street shows."
Solidstar is the first debutant in West Africa to release an Enhanced Audio CD.
His debut album (with enhanced CD+2videos+Wallpapers+Ringtone) is a 14-tracker featuring some of Nigeria's finest producers and artistes, the likes of 2-Face Idibia, W4, Ill Bliss (that Igbo boy), Clever Jay, Cartiair, Jacuzi and a very young African-American rapper, Breeze who is also signed to the same label. The album was mixed and mastered by Foster Zheeno for Zane Pros Studio.

Solidstar's single and video, "One in a Million" featuring 2-face Idibia enjoyed massive airplay on radio and television stations globally, and the video was number one for three weeks on Trace TV top 10 for Africa. It is the first homemade Nigerian video to go on Trace TV. There are several other musical videos on air. The most recent is "One Man, One Vote", his own contribution to the electoral process in Nigeria which enjoyed massive airplay on both satellite TV and local TV Stations.
The hiphop and dancehall star has also worked with rappers Ill Bliss aka Dat Ibo Boy, Cartiair, W4, Buchwyla, Clever Jay, B Klin, Jakuzi, Ojay aka Ojo, and fellow labelmate, Breeze.
Apart from 2face, he has had the opportunity of performing alongside other established artistes such as superstar, Naeto C, Wizkid, Chocolate Cityrappers Ice Prince and Jesse Jagz, Skales, Djinee, Kas and YQ. Solidstar has performed in several high profile events,such as the 2face idibia 10th year anniversary concert,the mtn biggest football concert, Now Muzik's "Only Me" concert and several charity concerts across Africa.

AWARDS AND ENDORSEMENTS
Awards- won the 2011 GNA (Global News Awards) as the Most Promising Act of the year.
Endorsement-
Solidstar signed NFSC multimillion naira endorsement deal in 2014.
Source – Takemetonaija.com