FESTAC TOWN COMMUNITY CELEBRATES Muhammadu Buhari GCFR AT 73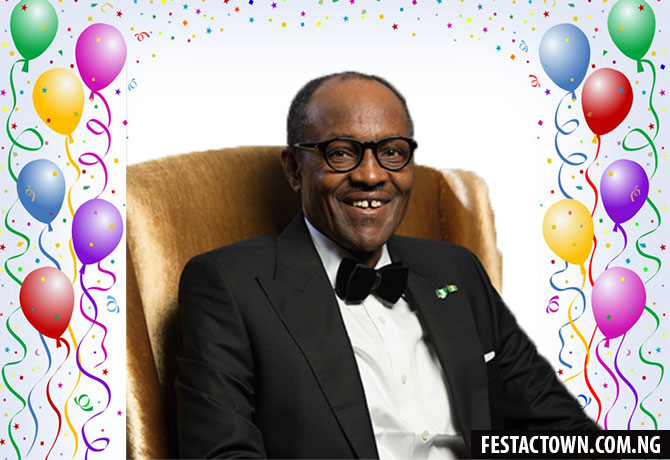 FESTACTOWN  COMMUNITY  felicitates with our  President, Muhammadu Buhari GCFR on his 73rd Birthday,
Our dear president Muhammadu Buhari was born on 17 December 1942, in Daura, Katsina State, to his father Adamu and mother Zulaihat. He is the twenty-third child of his father. Buhari was raised by his mother, after his father died when he was about four years old.
We salute your initiatives, courage, sacrifice and eagerness to make Nigeria a great Nation.
Festac Town Celebrates you sir.
Happy Birthday, Long Life and Prosperity