Eid al-Fitr Celebration in Festac Town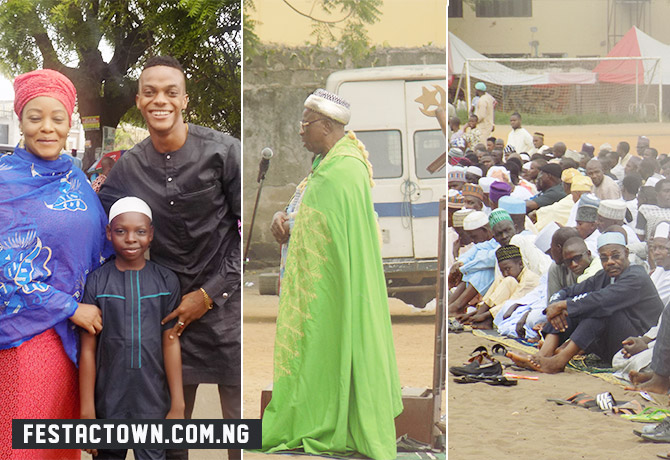 Eid marks the end of Ramzan, when Muslims across the world fast from dawn to dusk. Just as the month of Ramzan began with sighting of the crescent moon, Eid festivities also begin only after the moon is sighted. So, countries where the moon was seen today are celebrating Eid today (July 6).
Festac Town Community was not left out in this celebration as its Muslim members celebrated in grand style. #StraightOuttaFestac Crew witnessed prayers at the F.H.A Field this morning.
See Pictures below