The Festac Football League Awards Night (IN PICS)
The Festac Football League Awards Night was aimed rewarding outstanding players, referees and coaches at the just concluded Festac football tournament  and also recognize individuals/organizations who have contributed positively to sport development in the festac Town  Community.
The event was held on Wednesday 7th June 2017 in Festac with top sports dignitaries in attendance .
The Football League was sponsored by EZEKIEL HENTY  in collaboration with FLYING SPORTS PROMOTION and BETNAIJA (ANDERSON)
[league_table id="2203″ title="FESTAC FOOTBALL LEAGUE 2017″ number="13″ columns="p,w,d,l,f,a,gd,pts" show_team_logo="0″ show_full_table_link="0″ align="none"]
Faces At the Red Carpet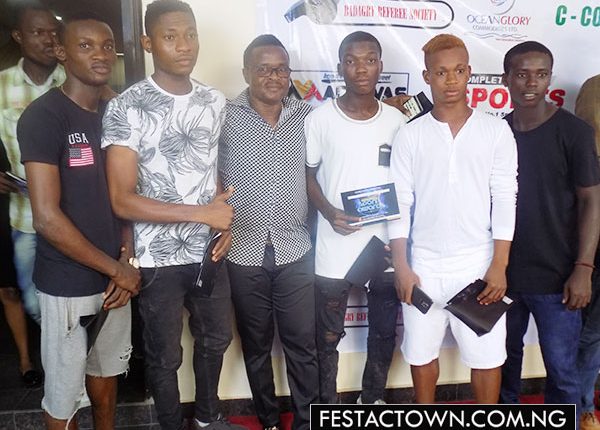 Team Amuneke (Winners 2017 FFL) at the event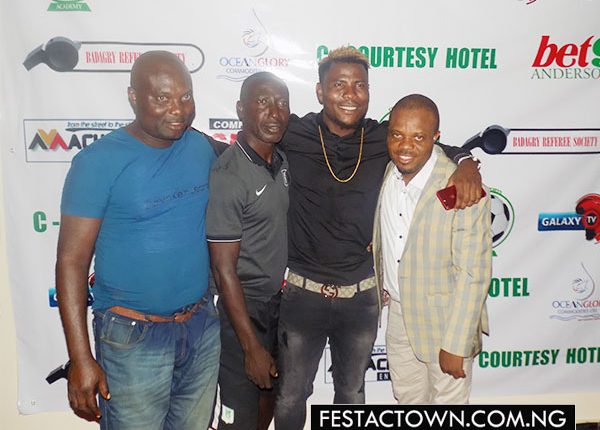 Ezekiel Henty (sponsor FFL) with friends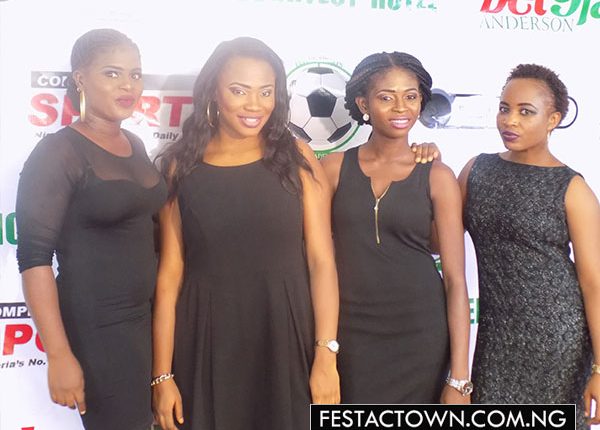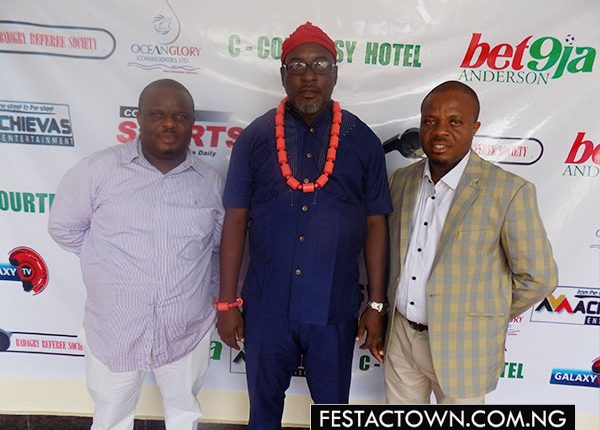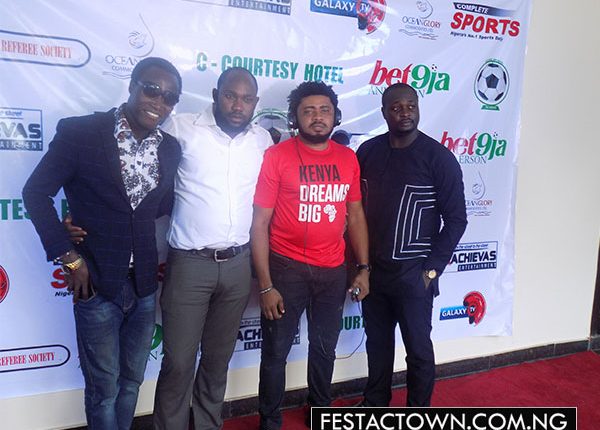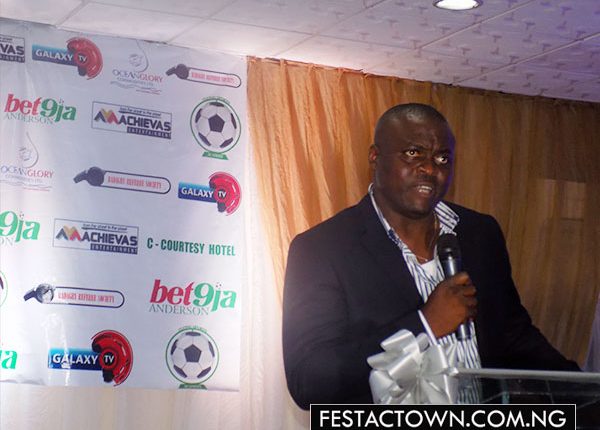 Opening Speech by Mr Marshal (CEO FlySports Academy)
MC doing his thing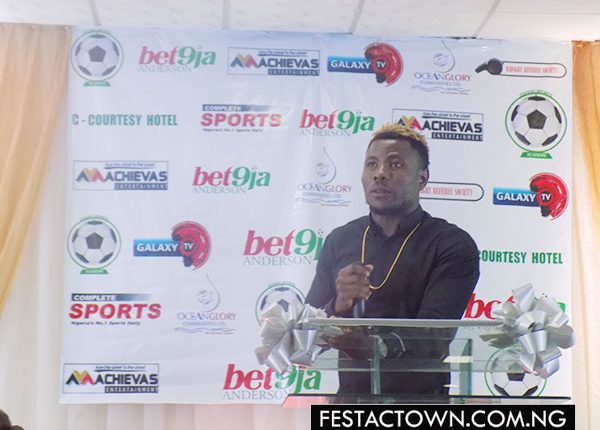 Ezekiel Hentys' Opening Speech.
Festac Sport Personality Award of Appreciation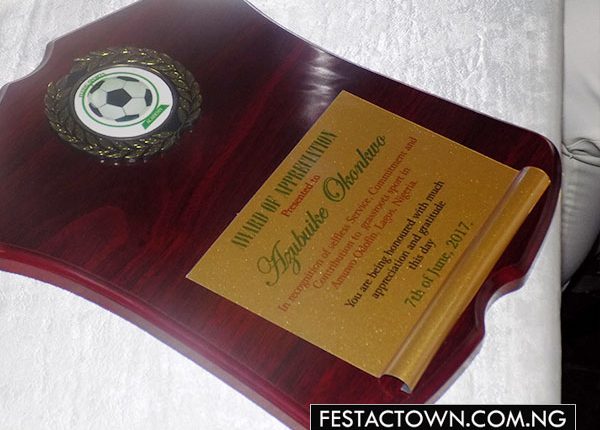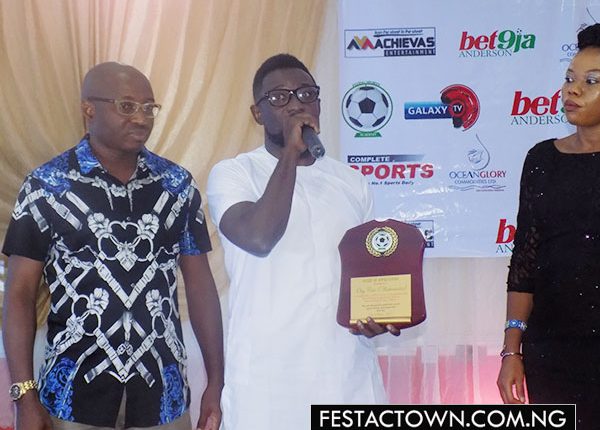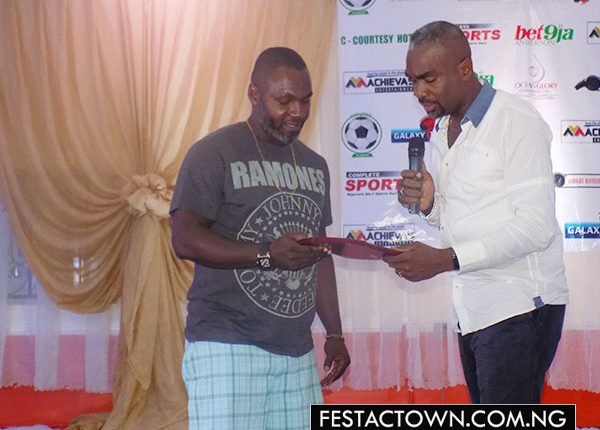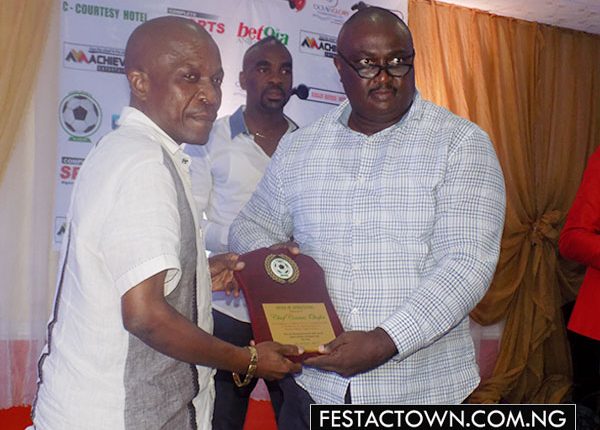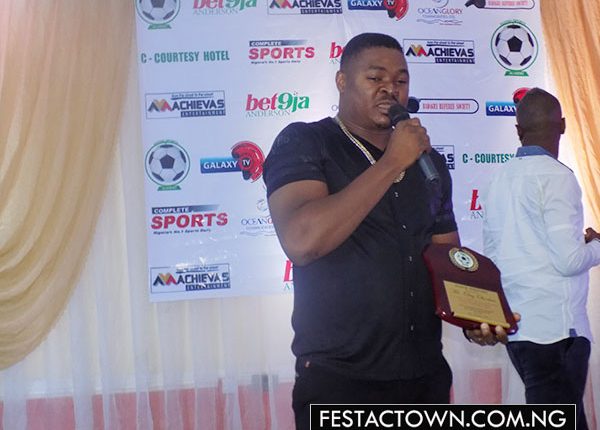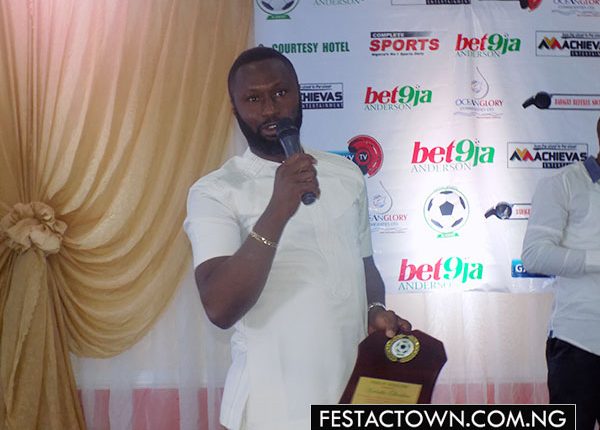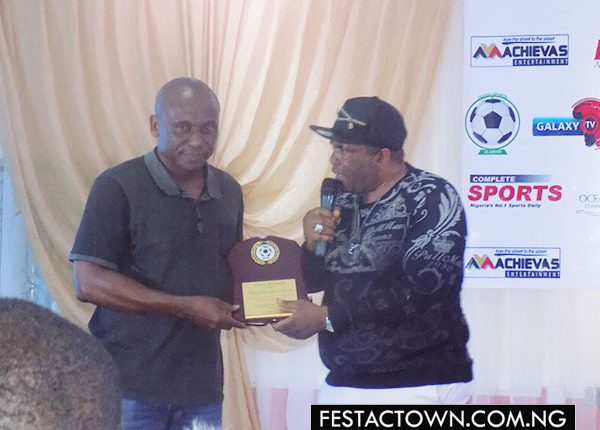 Lovely faces at the event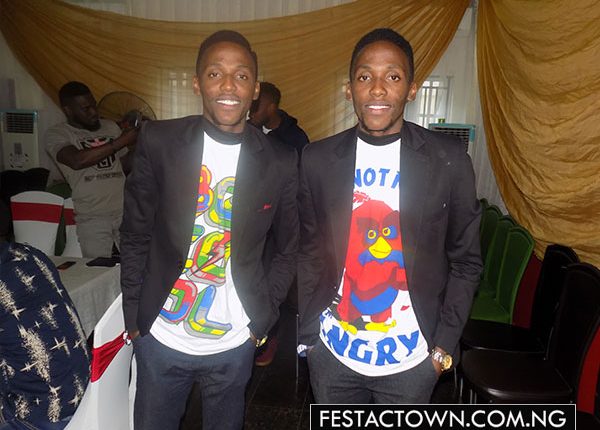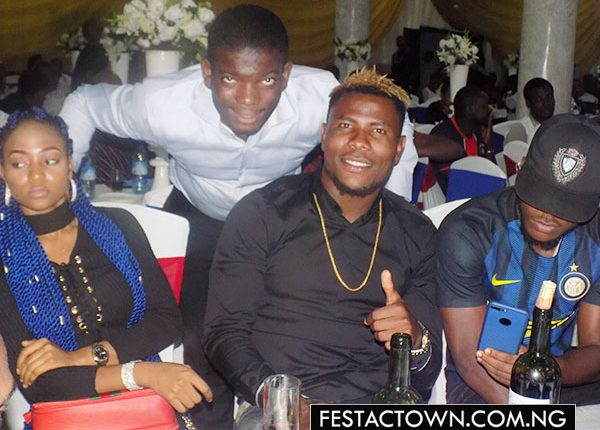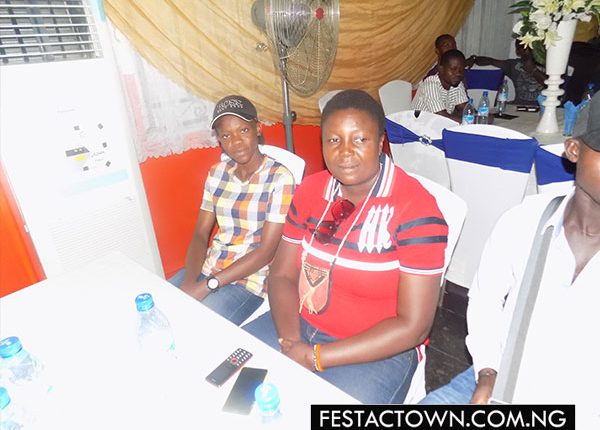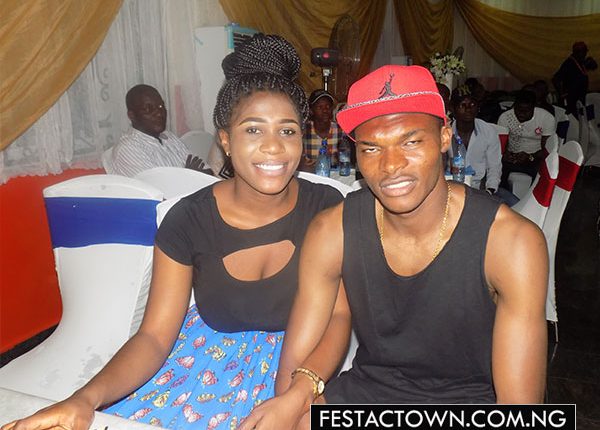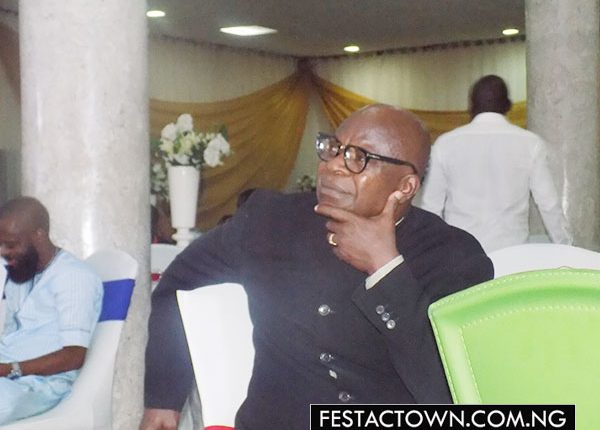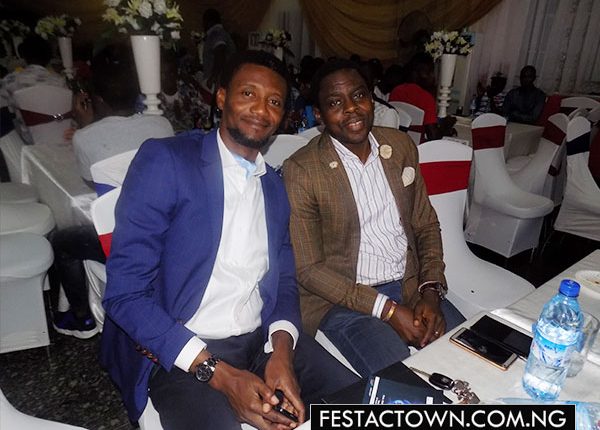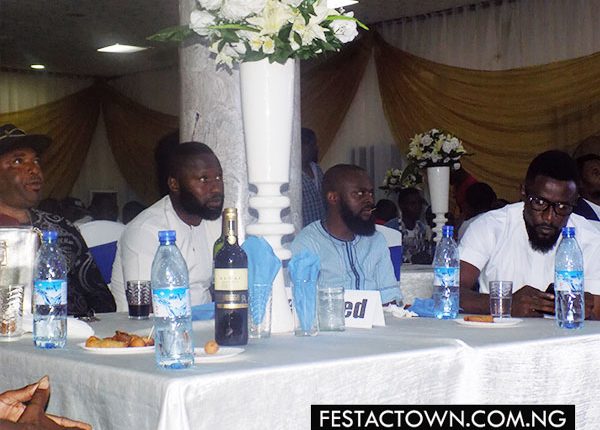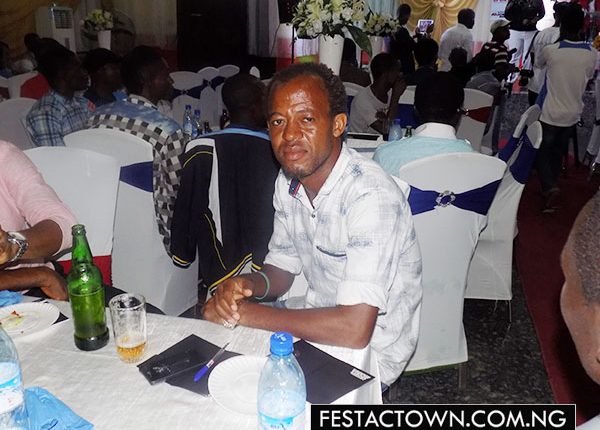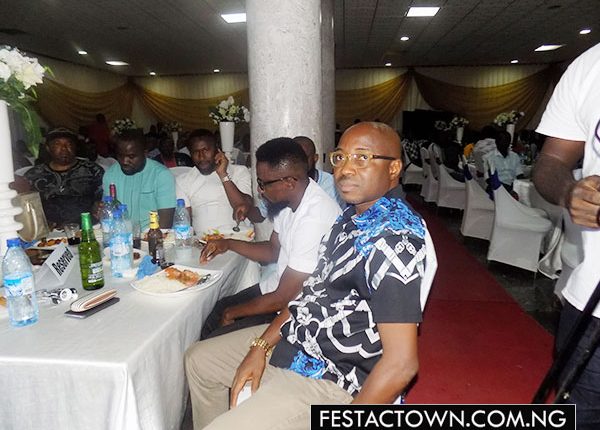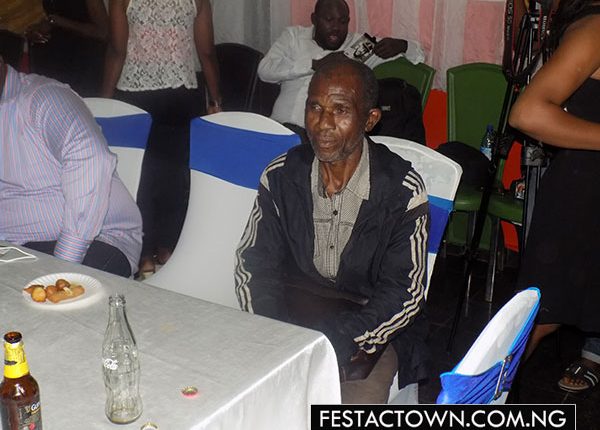 PLAYERS, REFEREES AND COACHES AWARDS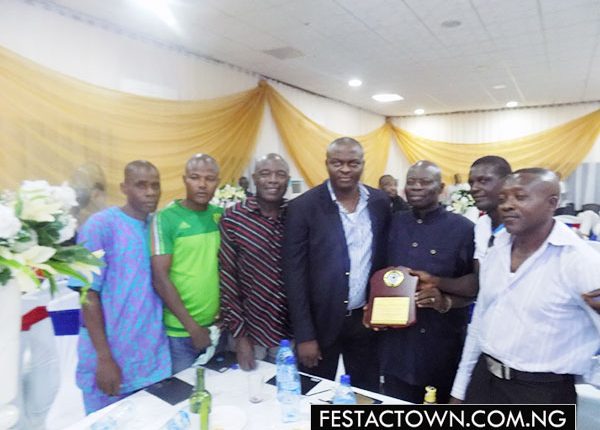 Mr Marshal and Badagry Referee Association(Official Tournament Referee) with their award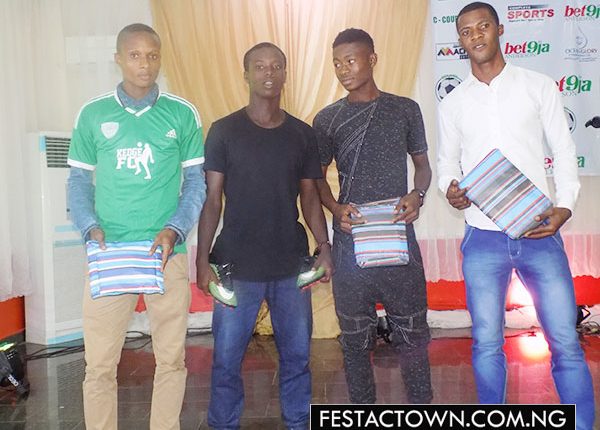 From L-R :AbdulKareem Mumuni-Kedge FC (MVP Award), Ehimnem Paul – Amunike Academy (Golden Boot Award), Akose Jerry-Hofta FC (Young Player Awards), Salami Ahmed-Hofta FC (Golden Gloves Award),
Cash Prices to top three teams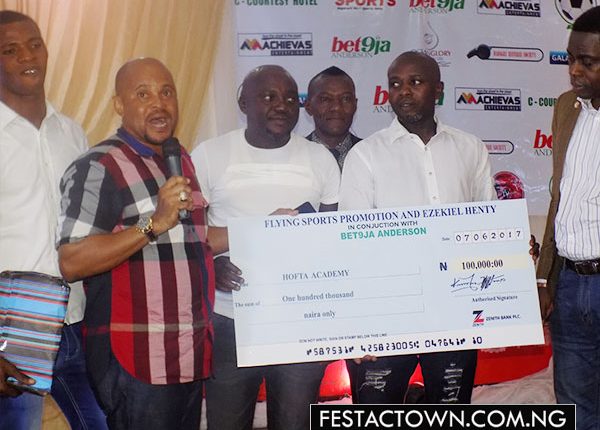 Hofta Academy -3rd Place received N100,000 (One hundred thousand Naira)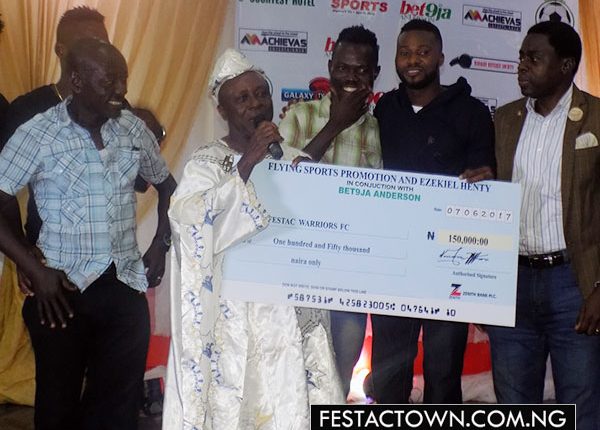 Festac Warriors -2nd Place received N150,000 (One hundred and fifty thousand Naira)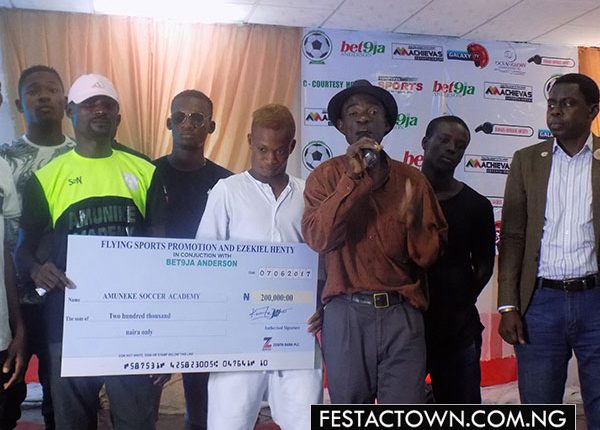 (DAVID ETEMERE)  the coach of the tournament  recieving prize for Amunike Soccer  Academy -1st  Place received N200,000 (Two hundred thousand Naira)

The Festac Town Community celebrates the sponsors of the 2017 Festac Football League Edition
Ezekiel Henty, Flying Sports Promotion and BetNaija Anderson…
Please keep the flag flying..