5-FESTAC TOWN YOUNG ENTREPRENEURS TO LOOK OUT FOR IN 2017
It is obvious that the survival of any community is based on its youth capacity. Coming into the new year with optimism and hope for a better Nigerian society, Festac town community is proud to feature its top five young entrepreneurs to watch out for in 2017. These young gems who have initiated projects in  festac town, have shown resilience and drive for success by creating a niche for themselves as well as impacting the community positively and our nation Nigeria at large.
1. Mamud Dako
This young MBA graduate is the founder of  Magna Beverage Company Limited (Magna Wine House).
Magna wine has been in operation for a while now in the festac community and have proven to be a foremost indigenous wine bar with various brands such as G7, Magna Mystic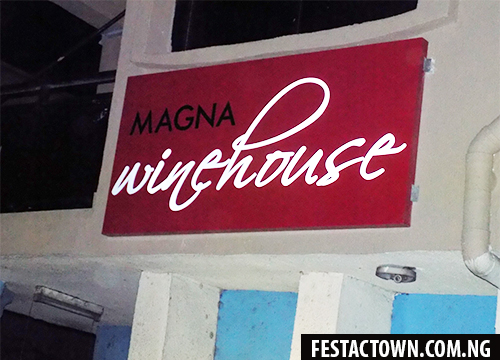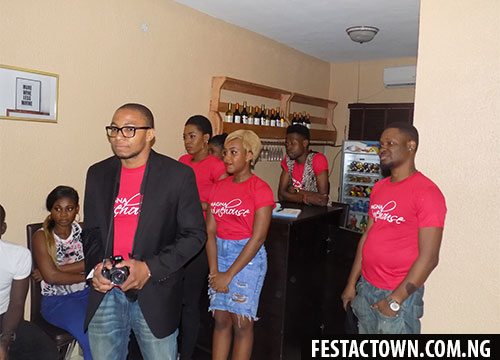 Festac Community celebrates you Mamud, Wishing you the best in 2017.
2. Gbenga Oguntuase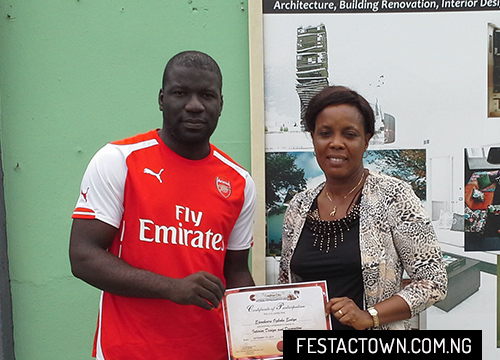 Gbenga Oguntuase pictured left
Gbenga an architect by profession who developed keen interest in interior decoration, founded his company called Creative City in Festac town, Lagos. It is a  certified school of Interior Design , 3D Visualization and Animation.
Festac Community celebrates you Gbenga, Wishing you the best in 2017.
3. Eva Etese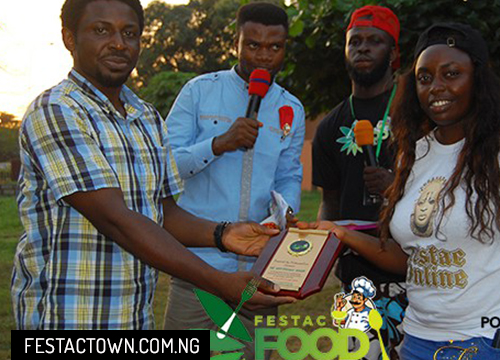 Eva Etese pictured left (L-R)
Eva is an IT Professional and also an avid award winning blogger. She is the Content Manager & Social Media Head of Festac Online (an online platform for festac town). She initiated a project called the FESTAC FOOD FAIR which intends to showcase and celebrate food vendors in the Festac Town Community.
Festac Community celebrates you Eva, Wishing you the best in 2017.
4. Austin Jooda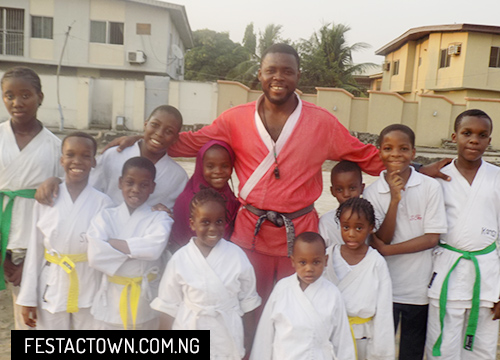 Austin Jooda pictured center
Austin a certified martial arts trainer and a grand master, is the founder of JODAN PROLIFIC MARTIAL ARTS ACADEMY in festac town which prides itself in training kids of the festac community in the art. Festac town  has produced top kids martial artist through his initiatives.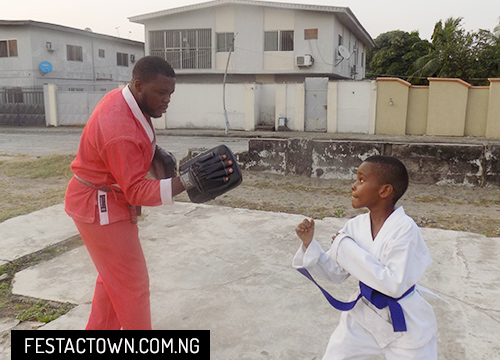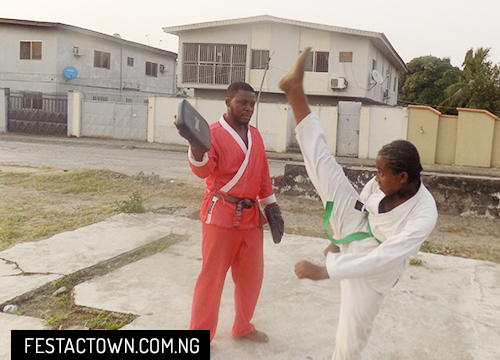 Festac Community celebrates you Austin, Wishing you the best in 2017.
5. Munachi Orizu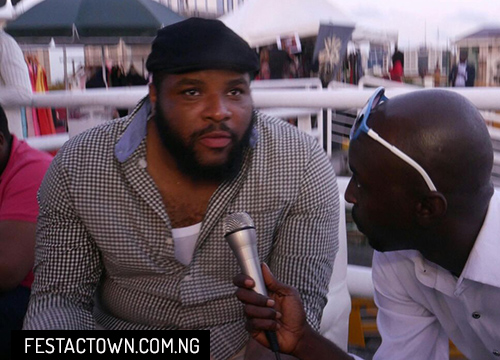 Munachi Orizu  pictured left
Munachi an electrical engineer by profession found love in the showbiz. He initiated a project called AHIYA 77 coined from Festac 77 which major aim is to connect sellers to buyers in the festac community. AHIYA 77 is a monthly trade fair event that includes music, dance, runway, exhibitions and lot more. The event holds at Festival Mall.
Festac Community celebrates you Munachi, Wishing you the best in 2017.