FESTAC TOWN CELEBRATES CHILDRENS DAY IN GRAND STYLE (PICS)
The annual children's day dated May 27 was celebrated in Festac Town in grand style with kiddies Event Spots  in the Festac Town Community thrilling various kids with fun activities.
1.  FUNTASTICA LAND  located at 1st Avenue C close Festac Town
Activities featured Video games, Bouncing Castles, Swimming Pool, Soccer Table
2.  206 Park:  The popular 206 park known for children party ground was not left out with EMZOR taking the stage in sponsoring this years childrens' day in festac.
Activities featured Face-painting, Bouncing Castles, dance competitions, gift items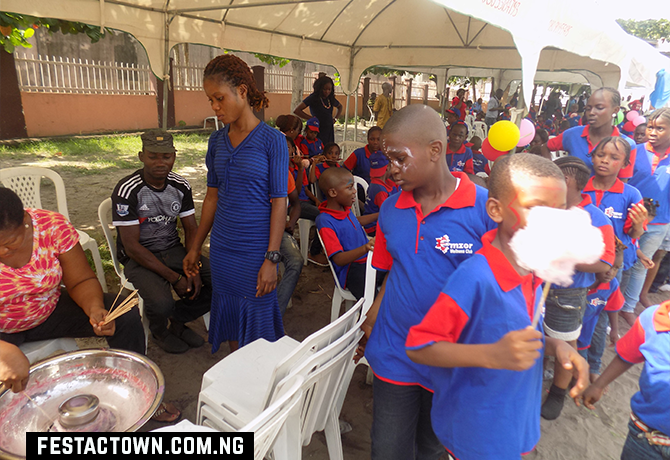 Emzor Childrens Day Project Team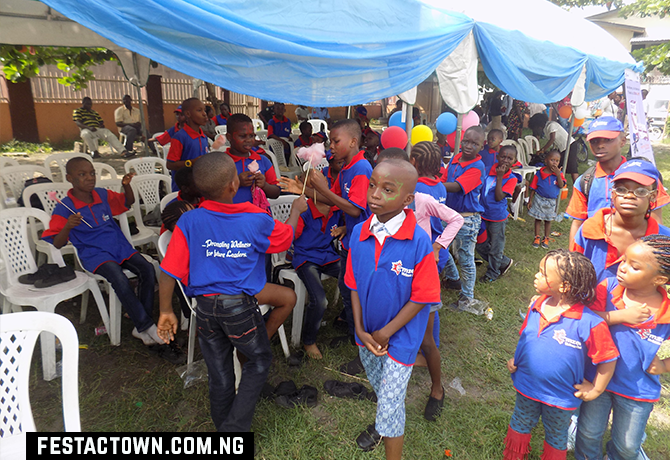 3. Sweet Sensation: Located on 22road opposite A close; a popular eatery in the Festac Town Community also hosted some kids.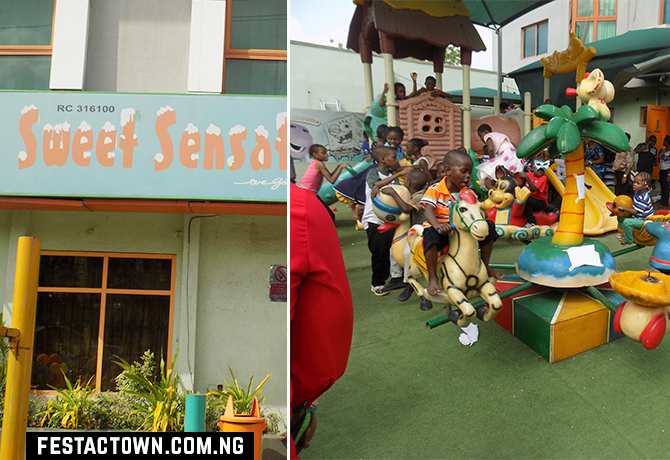 4. Tastee Fried Chicken: Located on 22 Road had a special time out with Festac kids end with Chi Foods in attendance to thrill parents and kids in attendance
5. Winnys Meal:  Located on 2nd Avenue, Also known for events day celebration organized a special children party for the Festac kids.
5. The Learning Rainbow: Located on 2nd Avenue, House 42, kiddies learning and development also celebrated the kids in the community with fun activities.